New Sports Management Programs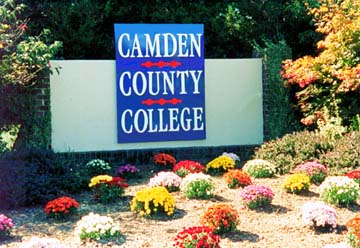 The addition of a new associate's degree and a new continuing education program are making Camden County College the college of choice for local students interested in pursuing a career in sports management.
Growth in competitive sports, recreational sports programs and sports-related businesses has created a job market for individuals trained in sports management. Career options include marketing, public relations, education, event planning, facility management, athletic direction and coaching positions within amateur athletics organizations, professional athletics organizations, educational institutions, athlete-representation agencies, sporting equipment/souvenir merchandisers, sports media, health/fitness facilities and resorts.
Studies indicate that there are approximately five million jobs at all levels of the sports management field throughout the United States and that nationwide employer demand for employees with training in sports management will grow at a rate of 29 percent through 2008. In the Delaware Valley region alone, the last five years have seen the establishment of professional hockey, soccer, lacrosse and baseball teams and the creation of the hundreds of administrative jobs that these teams require.
The two programs debuting at CCC are
* A 63-credit associate in science degree, which is the first degree in sports management to be offered by a New Jersey community college. The program, which will take full-time students about two years to complete, includes courses in humanities, social sciences, technology, mathematics and economics as well as courses in exercise science, health/wellness, first aid, sports management and business. It also includes an internship so that students can gain practical knowledge and experience. The program is based on the college's Blackwood Campus.
For those who want to continue their studies toward a baccalaureate degree in sports management, transfer is available to many four-year institutions in the region. Among these schools are Rowan, Rutgers, Temple, Widener and Penn State universities as well as the University of Delaware.
* A continuing education certificate in sports management, made possible through the college's teaming with internationally recognized sports marketing and information firm InfoSport Inc. This 80-hour program is worth eight continuing education units - not degree credits - and provides a comprehensive foundation in the basic components of the sports and recreation industries.
This study option is a quick ticket into the field, requiring the completion of just five mini-courses: "General Sports Management: The Sports Business" (Sept. 13 to 22); "Sports Marketing" (Sept. 27 to Oct. 6); "Event Management and Security" (Oct. 11 to 20); "Sports Facility Management" (Oct. 25 to Nov. 3); and "Legal Issues in Sports: Risk Management" (Nov. 8 to 17). Each will offered from 6 to 10 p.m. on Mondays and Wednesdays at the college's William G. Rohrer Center in Cherry Hill.
For additional information regarding the associate's degree program, contact Dr. Nicholas DiCicco at (856) 227-7200, ext. 4264, or ndiccico@camdencc.edu. For further details about the continuing education program, contact InfoSport president Julie D. Lanzillo at (610) 891-8488 or jdlanzillo@infosportinc.com.
Article continues below
---
advertisement


---
Author:
Press Release-CCC
Archives
---
In Good Health
2017 Executives of the Year
Superior Sandwiches
Raise a Glass
Impressive New South Jersey BBall HOF class
The Promise of Public Transportation
Empowering the Next Generation
Singles: January 3
River Revitalization
Spreading Cheer
Singles: December 27
Winter Retreat
Are Holiday Parties Back in Favor?
Support System
Singles: December 20
More...