Real Estate Pre-Licensing Course Avail.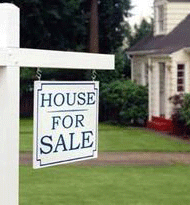 The real estate market is bouncing back, and Camden County College's partnership with the largest real estate licensing school in New Jersey will help you prepare to work within the field when it resurges.
The College is partnering with Weichert Real Estate School to offer a pre-licensing course at CCC's Blackwood Campus and William G. Rohrer Center. The course is designed to prepare students to sit for the New Jersey Real Estate Salesperson Licensing Exam while also allowing them to earn academic credits that are applicable to CCC degree and certificate programs.
The five-credit course covers the principles of real estate. It includes study of property interests, contracts, financing, titles, deeds, closings, appraising, leases, federal laws, state statutes and New Jersey Real Estate Commission rules and regulations.
The course includes 75 classroom hours and is being offered as a day, an evening or a Saturday option to accommodate a variety of schedules. Cost is $349, which includes the required textbook.
Daytime sessions run 9 a.m. to 4:30 p.m. Monday through Friday and are scheduled March 22 to April 2, May 3 to 14, June 7 to 18 and July 12 to 23 on the Blackwood Campus and March 1 to 12, April 12 to 23, May 17 to 28, June 14 to 25, July 12 to 23 and Aug. 8 to 20 at the Rohrer Center. Evening sessions run 6:30 to 10:15 p.m. and are scheduled Mondays and Wednesdays from May 3 to July 14 and from July 26 to Oct. 5 on the Blackwood Campus and Tuesdays and Thursdays from May 11 to July 15 and from July 27 to Sept. 30 at the Rohrer Center. A Saturday session will run 9 a.m. to 4:30 p.m. and is scheduled from March 27 to June 12 on the Blackwood Campus.
Rohrer Center classes will take place in Room 202. Blackwood Campus classes will take place in Room 216-S of the Danch CIM Center.
The Blackwood Campus is located at College Drive and Peter Cheeseman Road in Gloucester Township. The William G. Rohrer Center is located at Route 70 and Springdale Road in Cherry Hill Township.
For additional information, call CCC's Division of Continuing Education at (856) 374-4955 for Blackwood or (856) 874-6000 for Cherry Hill or visit www.camdencc.edu.
Article continues below
---
advertisement


---
Author:
Press Release--Camden County College
Archives
---
In Good Health
2017 Executives of the Year
Superior Sandwiches
Raise a Glass
Impressive New South Jersey BBall HOF class
The Promise of Public Transportation
Empowering the Next Generation
Singles: January 3
River Revitalization
Spreading Cheer
Singles: December 27
Winter Retreat
Are Holiday Parties Back in Favor?
Support System
Singles: December 20
More...